NEW ORLEANS AFRICAN AMERICAN MUSEUM
1418 Governor Nicholls St. | (504) 218-8254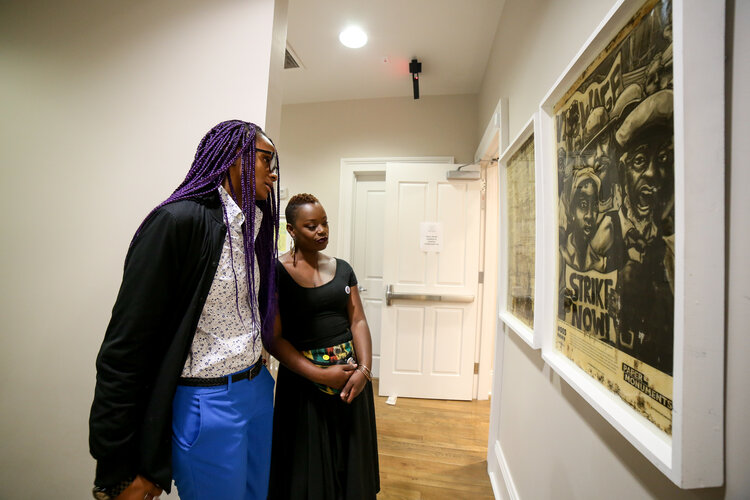 The African American Museum welcomes tour groups, school groups, and individuals Thursday-Saturday or by appointment. 
Located in Tremé, the New Orleans African American Museum is dedicated to protecting, preserving, and promoting through education the history, art, and communities of African Americans in New Orleans and the African diaspora. Exhibits change regularly, so call ahead to find out what is on display.
The Museum is housed in the beautiful Tremé Villa, considered by some to be one of the finest examples of a Creole villa in the city. Built-in 1828-29, the home retains many of its original decorative details. 
A centerpiece of the exhibits at the African American Museum is a collection of exquisite African beadwork, costumes, masks, textiles, musical instruments, and divination objects as a major part of the museum's permanent collection. This 70-piece assortment of original African artwork from the Democratic Republic of Congo illuminates parallels between everyday life in the Congo and Louisiana folk culture.
Plan to spend as much time as you wish in the serene gardens surrounding the villa. Located on the site of a former plantation, the beautifully landscaped grounds cover one city block.
STUDIO BE
2941 Royal St. | (504) 252-0463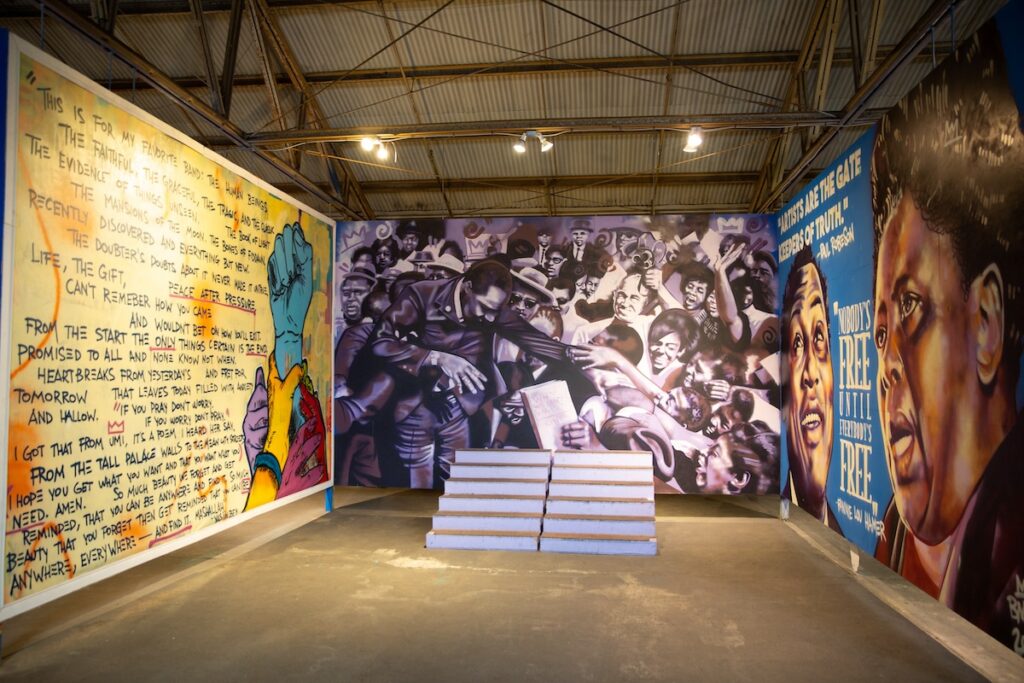 Studio Be is home to local artist, Brandan 'Bmike' Odums' first solo project. The visual art housed in this 35,000 sq. ft. warehouse depicts the stories of revolutionaries, heroes and everyday New Orleanians.
Studio BE has developed itself as a landmark and cultural destination in New Orleans. A product of alchemy, it is a space for artists and the things they create.
While welcoming the local community and the culture that comes from it, Studio Be is also space for visitors from across the globe to gather to sharpen their critical voice and imagine a future that benefits us all. Guided or independent tours are available. 
Studio Be has an in-house gift shop, selling all original works and pieces from the collection. Keepsakes such as prints, pins, apparel, and skateboards can be purchased.
Tremé'S PETIT JAZZ MUSEUM
1500 Gov. Nicholls St. | (504) 715-0332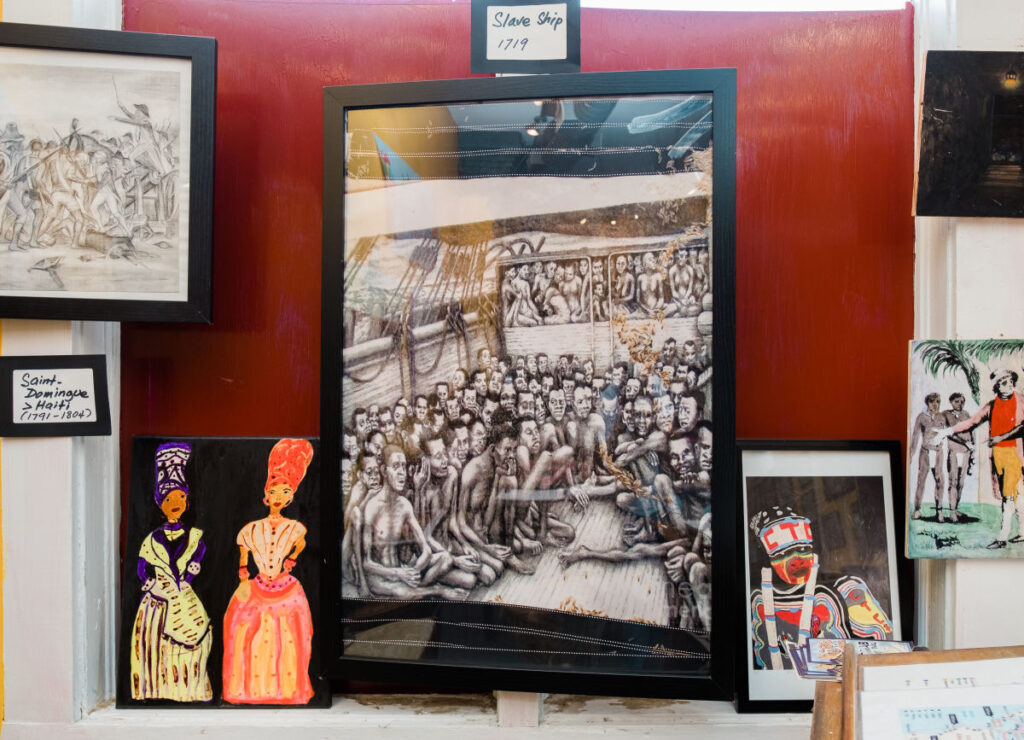 Tremé's Petit Jazz Museum highlights New Orleans's indigenous culture building in the heart of one of the most culturally and historically significant neighborhoods in New Orleans.
Al Jackson, a Tremé native, has spent decades studying New Orleans' music history and uses the museum to display his personal collection of archival photographs, vintage instruments, and other memorabilia. 
The museum features paintings by the artist Joseph Parker, who Jackson commissioned to highlight aspects of the city's musical history that can get short shrift in popular narratives. A painting depicting the drumming and dancing in Congo Square, for example, challenges the authority of the ubiquitous image of a musical gathering there by Edward W. Kemble. That black-and-white etching, based on the decades-old account of a white observer, shows a central figure with a rigid torso, a posture more common in European than African dance traditions. Parker's image, painted in a vibrant palette, shows bodies in motion the way they often were in the African diaspora. Visitors to the museum often receive one-on-one tours of the collection with Raymond or Jackson, who engage in a dialogue about the history of music in New Orleans. As Jackson says, "Come with an open mind about the origins of jazz."
The museum is open Monday through Friday 11:30 am – 5:00 pm, Saturday 10:00 am – 5:00 pm, and Sunday appointment. Hours are subject to change, so call ahead to confirm.
THE MCKENNA MUSEUMS LE MUSEE DE F.P.C.
2336 Esplanade Ave. | (504) 323-5074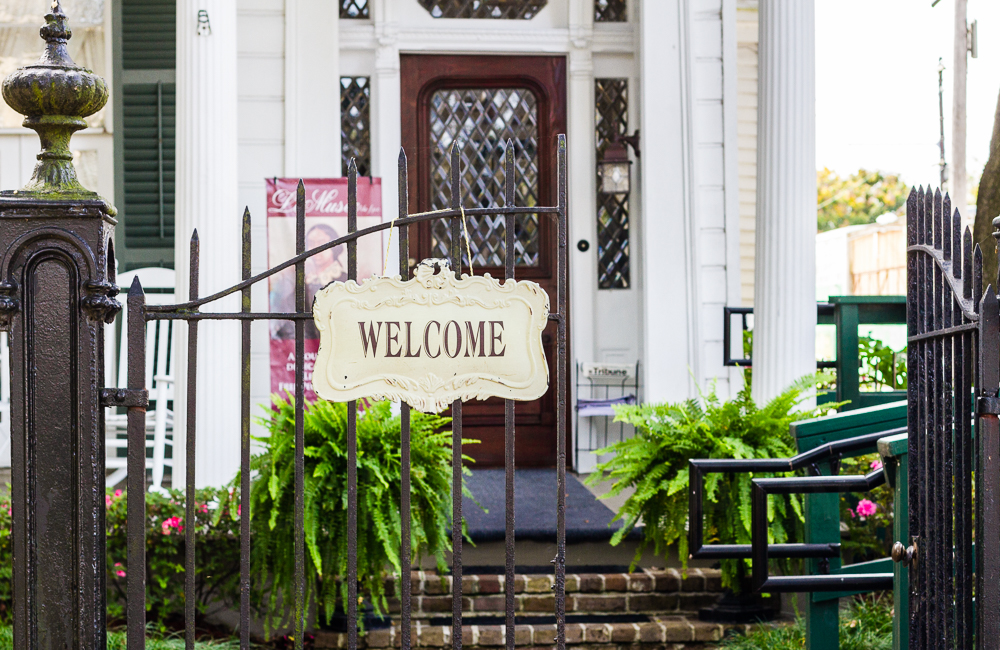 Le Musée de f.p.c., a historic house museum, is one of the country's few attractions dedicated exclusively to preserving the material culture of and telling the story of free people of color.
The founders of this repository strive through their collection of documents, paintings and decorative arts to present, interpret and preserve the history and culture of free people of color, a term which refers to Blacks who were born free or manumitted prior to the Civil War. Their presence in New Orleans is recorded as early as 1722. Although there were enclaves of free people of color who numbered well over a quarter million residing throughout the United States during the antebellum period, New Orleans and south Louisiana were home to one of the oldest and largest populations of free Black people.
In the midst of Reconstruction, the former free people of color led the entry of Blacks into politics. Perhaps most forgotten is the activists role they played in the Civil Rights Movement as early as 1862 and in the landmark Plessy v. Ferguson case of 1896.
Much of Le Musée's exhibits come from the ever-evolving collections of McKenna Museums' founders, Beverly Stanton McKenna, and Dr. Dwight McKenna, who spent decades acquiring relevant material, with the idea of one day sharing it with the public. Learn more at lemuseedefpc.com.
THE GEORGE & LEAH MCKENNA MUSEUM OF AFRICAN-AMERICAN ART
2003 Carondelet Street | (504) 323-5074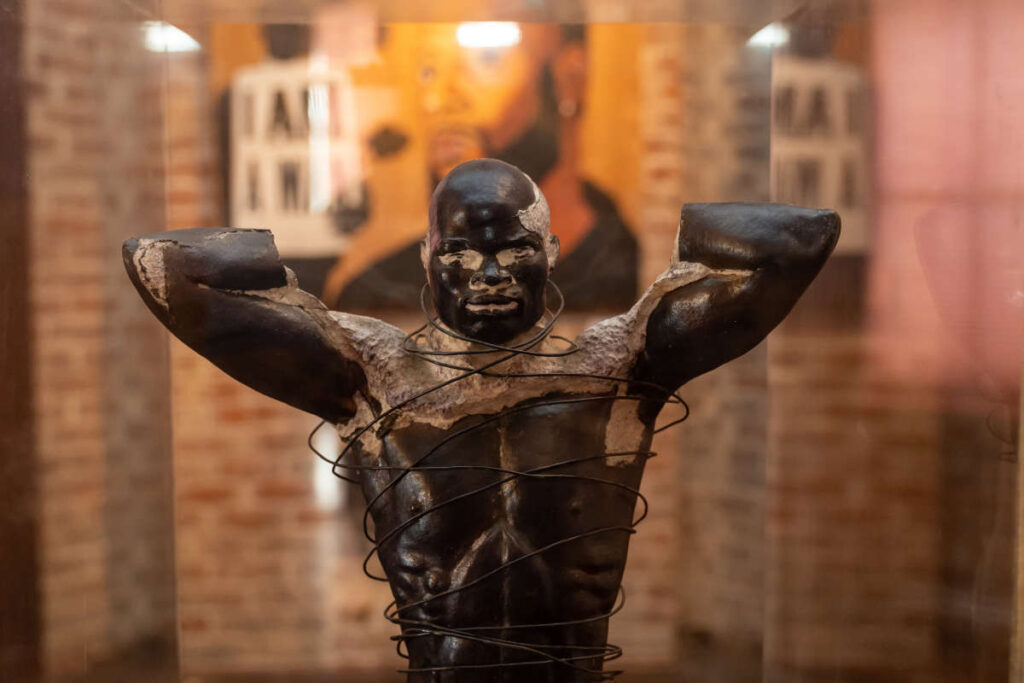 Featuring the private collection of Dr. Dwight McKenna and Beverly Stanton McKenna, the George and Leah McKenna Museum of African American Art is an institution that collects, exhibits, and preserves the visual aesthetic of people of the African Diaspora. Because of its intimate boutique-style touring, The McKenna Museum and its collections are open to the public by appointment only. Book your private tour today!